Simple ideas to grow your business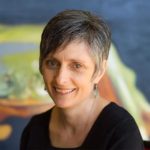 I am a first time small business owner who really did not know a lot about business. Taking Nathan on as a coach was the absolute best thing I could have done. I was unsure of how to clearly move forward to achieve my goals and dreams, and now I have a thriving business with clear vision and a waiting list of people who can't wait to sign up!

Nathan's understanding of not only business management but of staff and relationship has been invaluable. He has helped me navigate through a lot of challenges including business closure due to covid, a wild storm and a car crashing into the building!, He has also helped me work through difficult staff situations, finance guidance and prioritising my time management to name just a few.

Nathan seems to have a sixth sense that knows the cause, sees the solution and helps navigate to a wholistic outcome. I will be forever grateful for what he has fed into my business and life.

I am an artist, gallery owner and creative mentor, before meeting with Nathan I had no time to breathe and was over fully overwhelmed by everything I had to manage as a business owner. With Nathan's guidance I am now finding that I can relax and watch my business tick along very smoothly and also find more time to put to my own painting too. This brings me so much joy, making life incredibly fulfilling now! Thank you Nathan.
I started working with Nathan when I was just getting my new business off the ground. I was overwhelmed and didn't have a clear picture of where I was heading.
Nathan has a lot of knowledge and expertise in business. He provides a perspective that supports me to grow and challenge myself. Ultimately growing my business in the process.
He has helped me work on my mindset around success and self-worth. This has transformed my thinking about my business. I am smashing my short-term goals and have momentum toward my big goals.
I always leave the sessions feeling motivated and ready to tackle my next steps. Thank you, Nathan, your support is invaluable!